Some news to (re-)discover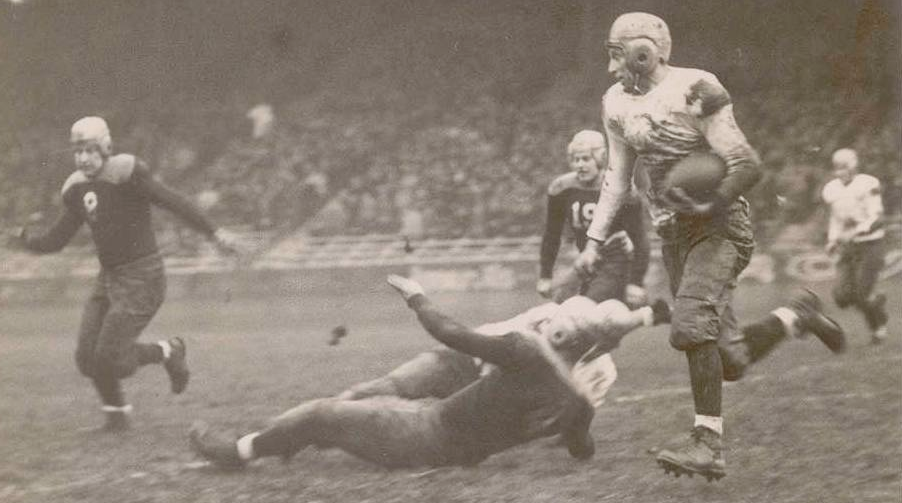 - The United States Football League. A league for only three years, but rich. Many information about teams, scores, players, ...
- By the wrappers, or a gallery of packs from different years & trademarks...
- Cards they are not...
- A CFL team in Québec? a complete view from CFLman! (in french only!)
- Topps American NFL Football. A 1987 set produced in Ireland or, how to be invited in Europe...
- Topps and commemorative sets of the Super Bowl. Each year produced his set...
- 50th year special set from the union of Topps and Beckett. In 2006, a 7 cards set...
- Topps football 2006 : variations on Reggie Bush, one of the most waited "rookie"...
- Topps & the National in Cleveland (August 2007). An exclusive designed set from Allen & Ginter.
- Topps Heritage Football 2002 : Variations revealed.
- Topps Football 2008 : Variations on Brett Favre / Darren Mac Fadden.
- Tackled in the Red Zone : The impact of Race on Football card Values. Published en 2007 in the Electronic Journal of Siociology, this articles showed the relation who exist between the color of the player and his position, the Hall Of Fame, nomination and the cards value.
- Le phénomène de collection chez le consommateur adulte : collections et conventions. A french study from Laurent Laborde-Tastet, University of Lyon. A french article to understand historicly and sociologicaly the reason of collect, the value for the person and the time.
- An Examination Of a NFL College draft publication : do racial stereotypes still exist in Football? This abstract of the JR Woodward (Montana University) study show the differents when a scout look for new talents for football; for an afro-american player, only on the physical attributes and for a white players, the intellectual capacity. Things make long periods to change...
- Camaraderie and hierarchy in college football : a content analysis of team photographs. When a photography shows more than a team, but the history. This study published in 2003 is from Dwaine Plaza & Kathleen Stanley, Oregon State University.
- Can you help me?...